Nipple Drinking System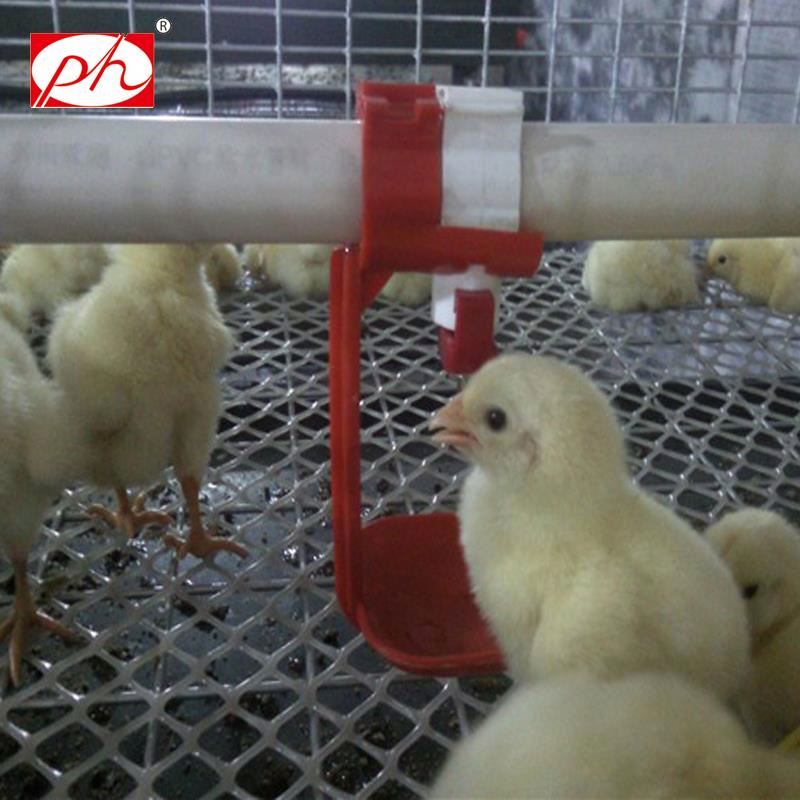 Product Specifications:
Total height: 14.3cm
Water bowl width: 6.6cm
Height between nipple and bowl: 7cm
This product is suitable for PVC pipe with an outer diameter of 25mm.
Layout: We recomend the first drinking water in the house 2.5-3.5 meters.
Waterline Height: The distance between the bottom of the nipple of the nipple from the bottom of the net is 8-10.5cm. This ensures that all chicks in the upstrok can drink water and avoid the chicken back to the touch line can be based on chicken. Only different age requirements are raised and lowered.
Water level: 1-7 days old chickens show tube water level 50-80mm, 8-15 days chickens show tube ware level height 80-200mm. 15 days above chickens show tube water level height 200-250mm
Precautions:
Waterline to be flat and install one end of the hydraulic regulator slightly raised to prevent the occurrence of air plug phenomenon.
Pad net to flat pad especially during the first week of brooding.
All through the waterline of the drug must be completely dissolved in water after filtration by adding, not precipitation and crystallization, must not be insoluble in water or not completely dissolved in water drugs added to the water line to avoid clogging nipples.
Regularly washed water line, check the nipple, to prevent water leakage.
Empty house after the need to use low soapy water (the ratio of 1%-1.5%) washed water line, and then 0.2% acetic acid solution into the water line, and finally washed with water.
Product Show